Doll Couture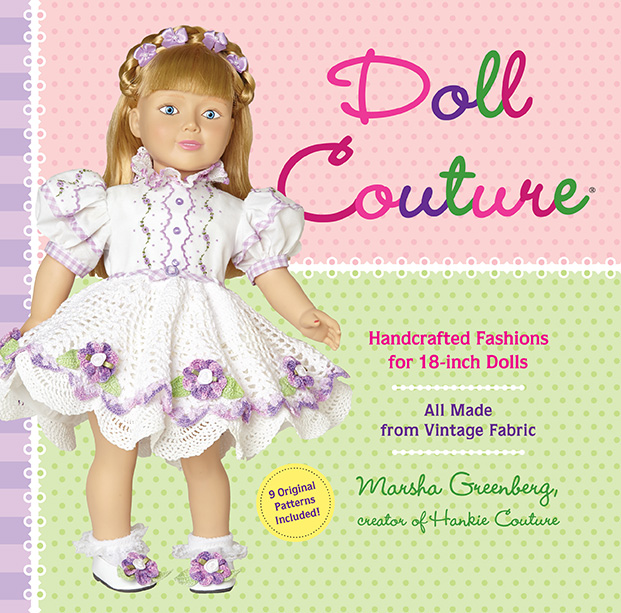 Includes 9 original patterns!
DOLL COUTURE:
HANDCRAFTED FASHIONS
FOR 18-INCH DOLLS
Hankie Couture creator Marsha Greenberg shares her extraordinary gift for transforming vintage fabric into one-of-a-kind doll fashions. Now you can make them too! Doll Couture is an exquisite collection of fashions for 18-inch dolls—everything from dresses to pants, jumpers, blouses, and shoes—meticulously crafted from vintage handkerchiefs, table-cloths, tea towels, laces, linens, pillowcases, table runners, and much more. Doll Couture showcases more than 100 of Marsha's unique fashions and accessories.