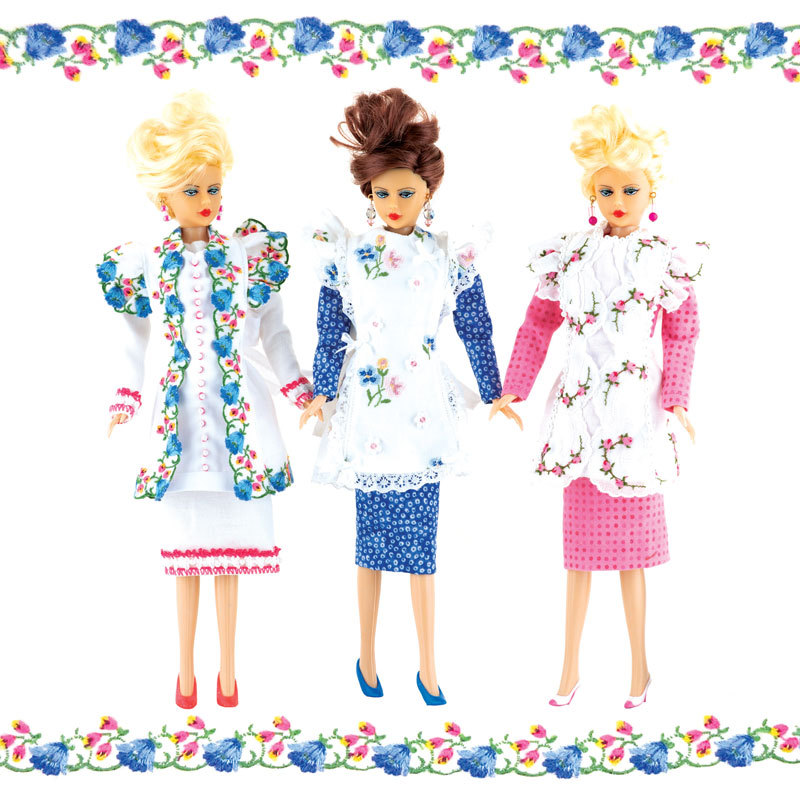 Boutique
It's like having your own personal shopper. . . or attending an exclusive trunk show. . . the Hankie Couture boutique was created within eBay to offer fans and collectors a secure, private place to shop for the latest in Hankie Couture fashions. It's the world's only outlet for Hankie Couture!


Unleash...
Your imagination and transform colorful handkerchiefs into more one-of-a-kind fashion ensembles!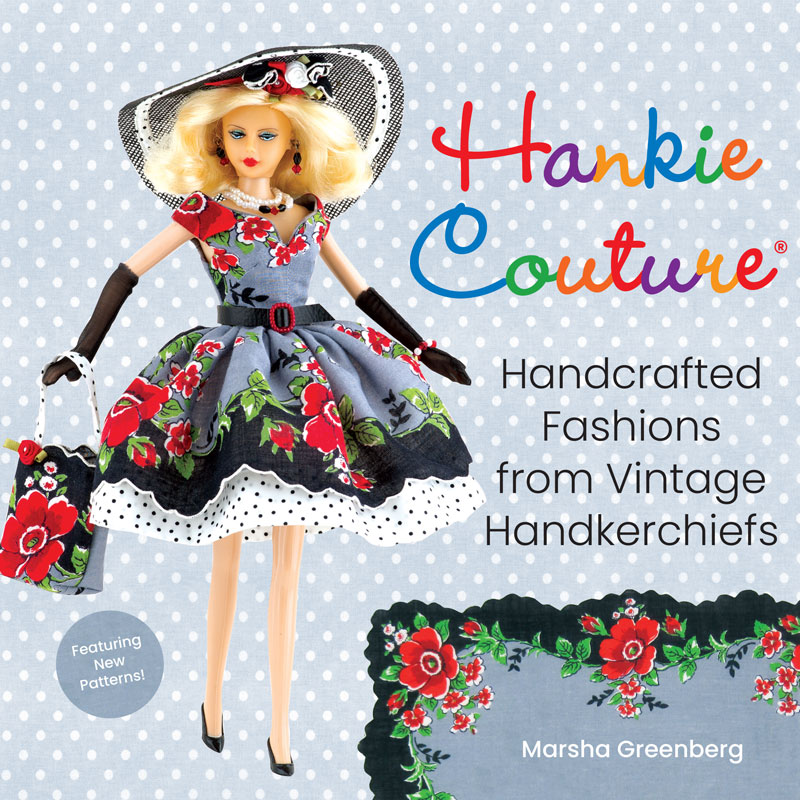 Hankie Couture: Handcrafted Fashions From Vintage Handkerchiefs (Featuring New Patterns!)
Hankie Couture is back in this newly revised edition with even more stunning and original doll-sized fashions meticulously crafted from vintage handkerchiefs. With a gallery of 125 unique mix-match outfits and accessories, and accented with witty lifestyle advice from the Hankie Couture girl, this book showcases a limitless variety of doll-sized fashions for every occasion.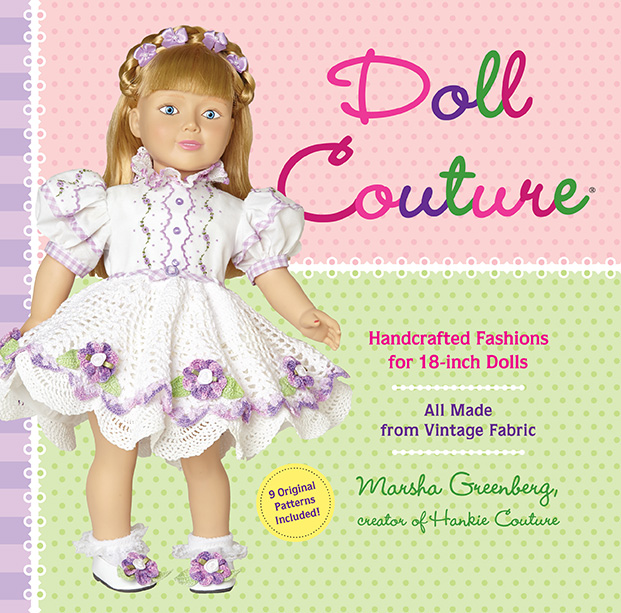 Doll Couture Book: Handcrafted Fashions for 18-inch Dolls
Doll Couture showcases more than 100 of Marsha's unique fashions and accessories. It's more than a beautiful photo album though; the book includes 9 original patterns and sewing instructions so you can get started turning fabrics you already own into new and beautiful creations!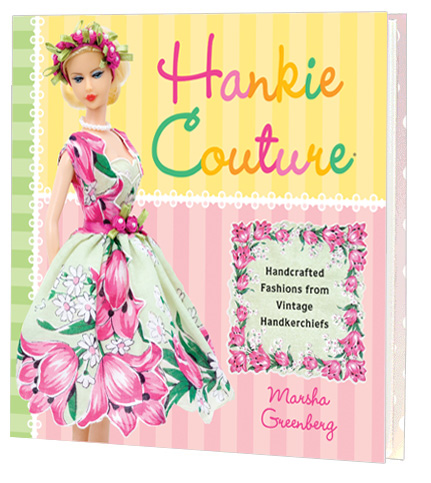 Hankie Couture Book: HANDCRAFTED FASHIONS FROM VINTAGE HANDKERCHIEFS
A elegant soft cover book by Marsha Greenberg, 176 pages with more than 125 full-color photographs from Marsha's private never-before-seen collection.