Unleash...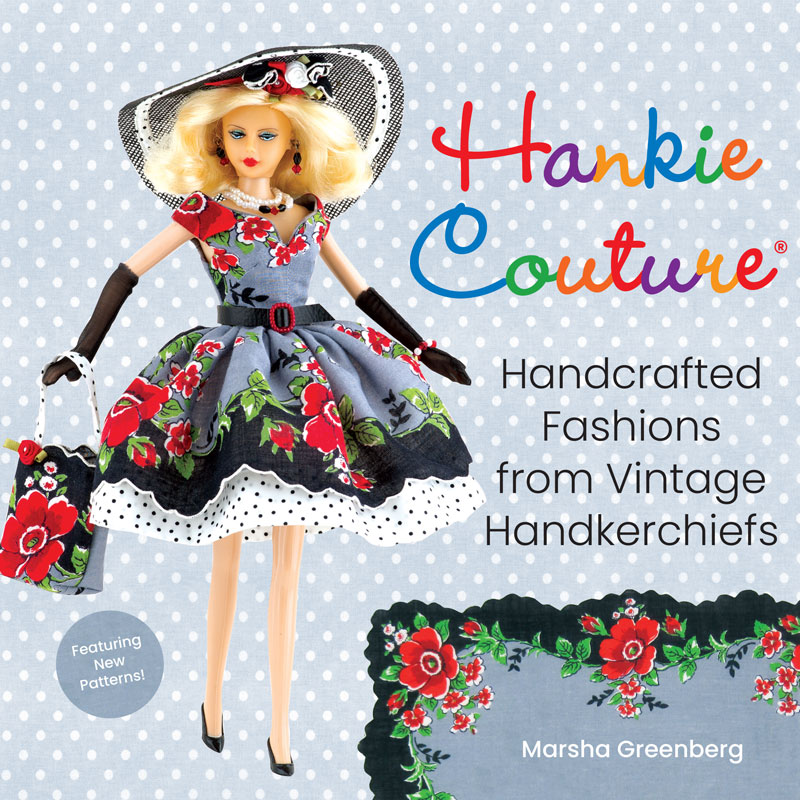 Your imagination and transform colorful handkerchiefs into more one-of-a-kind fashion ensembles!
Hankie Couture is back in this newly revised edition with even more stunning and original doll-sized fashions meticulously crafted from vintage handkerchiefs. With a gallery of 125 unique mix-match outfits and accessories, and accented with witty lifestyle advice from the Hankie Couture girl, this book showcases a limitless variety of doll-sized fashions for every occasion.
Featuring New Patterns!
HANKIE COUTURE:
HANDCRAFTED FASHIONS
FROM VINTAGE HANKERCHIEFS
A book by Marsha Greenberg
Publisher: Running Press an imprint of Perseus Books, LLC, a subsidiary of Hachette Book Group, Inc.
Paperback: 224 pages
Product Dimensions: 8.6 x 0.6 x 8.5 inches
Cover Price $18.00 USA | $23 CAN